HOME | PRODUCTS & SOLUTIONS | Machinery |
Semi-Automatic Tube Infeed System TZM
(up to 120 tubes/min.)
IWK tube filling machines can be supplemented with modular tube infeed systems. Doing this significantly enhances the machines' capacity and helps to address heightened market requirements in relation to processes and packaging.
Tube Infeed System TZM:
Intermediate storage unit for interruption-free operation of the tube filling machine with an output of up to 120 tubes/min.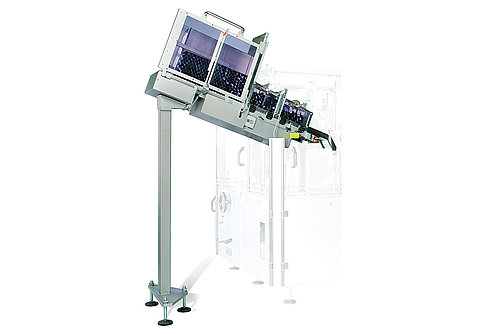 TECHNICAL DATA
TYPE
TZM
Max. output (tubes/min.)
120
Tube diameter (mm)
13,5-40
Total tube length (mm)
60-230
Max. carton dimensions
LxBxH (mm)
595x395x230