HOME | PRODUCTS & SOLUTIONS | MACHINERY |
VERTICAL CARTONER VC 5 (UP TO 120 CARTONS/MIN.)
POWERFUL, ERGONOMIC CARTONING MACHINE AT AN ATTRACTIVE PRICE.
This machine features a modular, expandable machine length and is ideal for a huge range of packaging applications.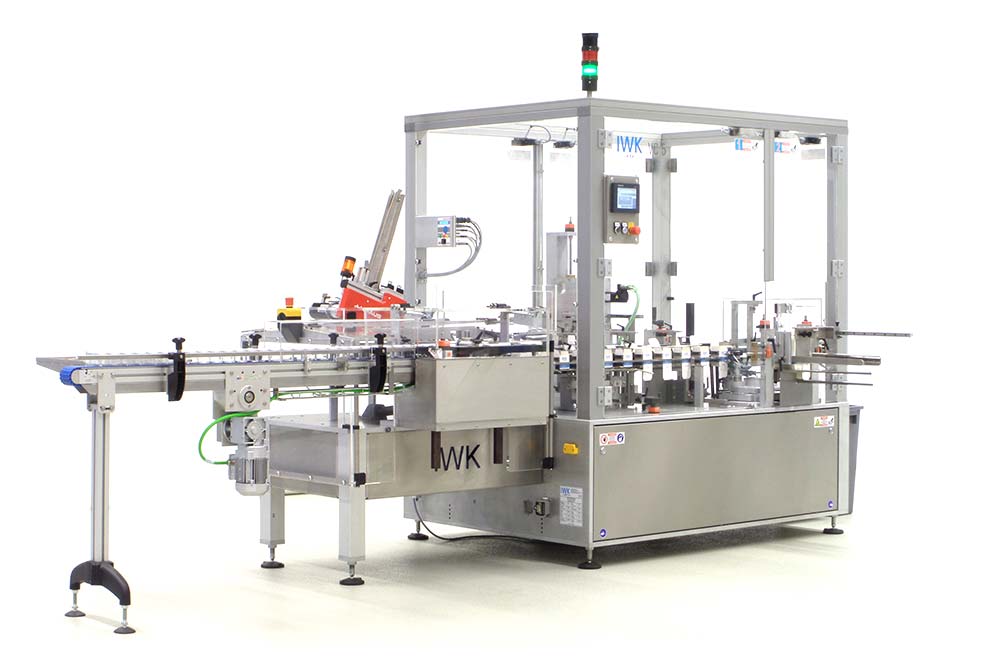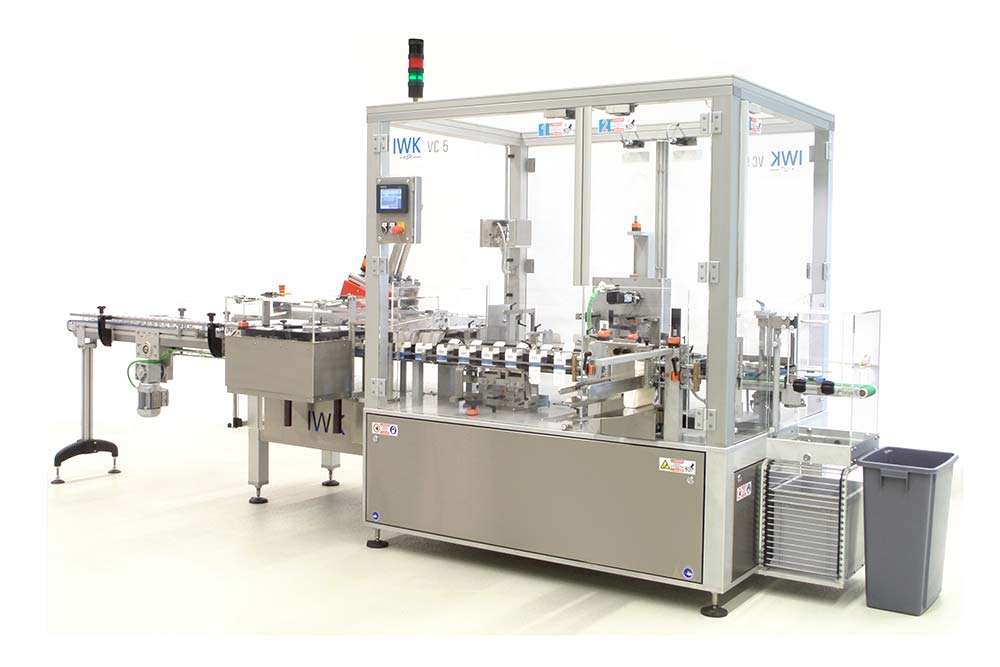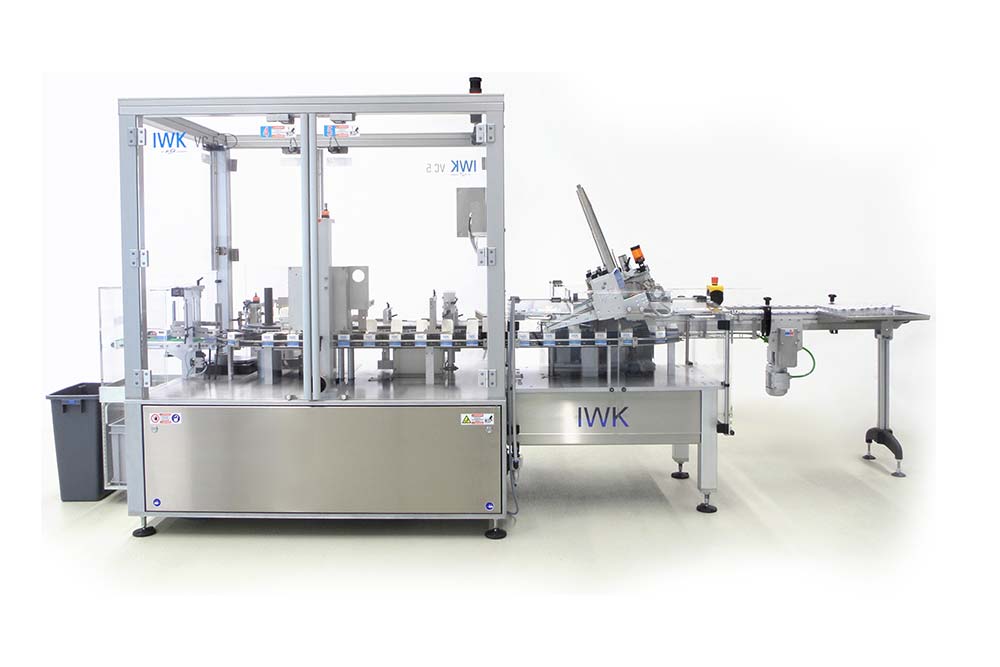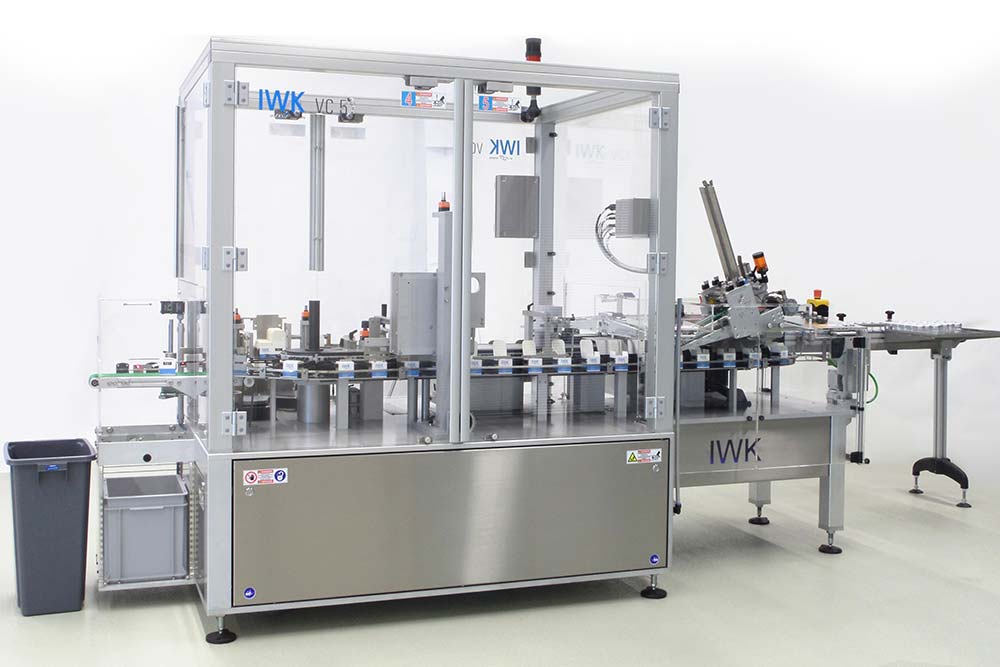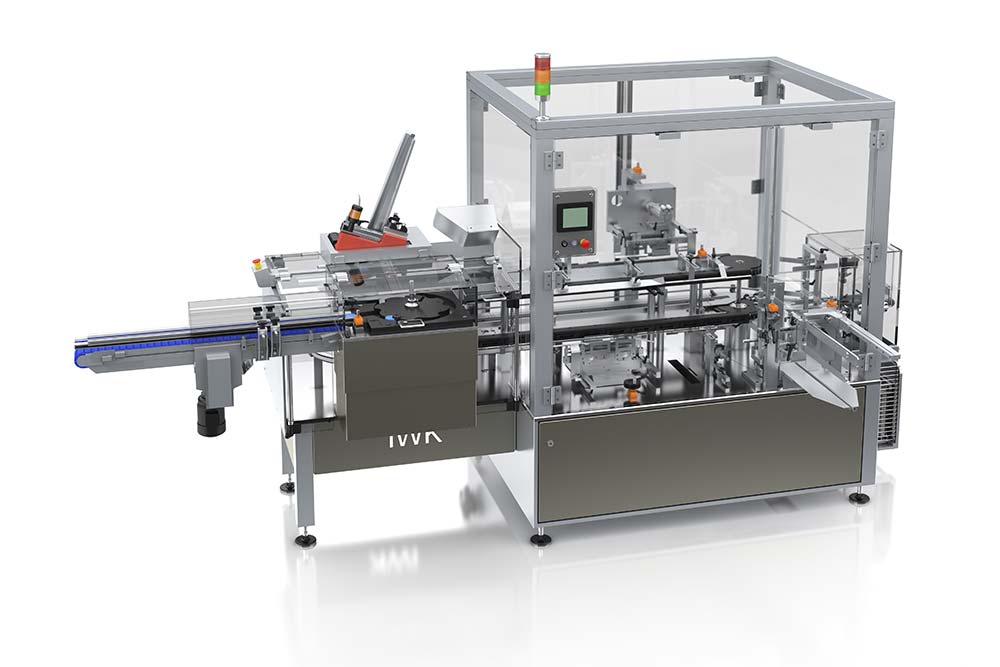 ADVANTAGES
Very rapid format change
Easy, reproducible format adjustment
Format can be rapidly changed by means of central height adjustment of the transport system and quick-change carton carriers based on a click system
No guides in the cam area
Working principle: Intermittent, vertical
Open and accessible working space
Very easy to clean
Touchscreen operator panel (HMI)
For a huge range of packaging applications (e.g. bottles, tubes, blisters, jars, pouches, etc.)
Fully servo-driven
LIVE VIDEO
SMART CARTONING IN THE PHARMACEUTICAL SECTOR
TECHNICAL DATA
| TYP | VC 5 |
| --- | --- |
| Working principle | continuous |
| Format range – A/B/H (mm) | 25-100 / 20-90 / 50-230 |
| Max. output (cartons/min.) | 120 |
APPLICATIONS
IWK cartoning machines are predominantly used for the cartoning of products from the pharmaceutical and cosmetics industries. Products can be packaged in cartons individually, or as a multipack with a package insert.
Products (also in combinations):
Tubes
Blisters
Vials
Ampules
Bags, sachets, pouches
Bottles, Trays
Spoons
Cannula
CARTON CHARACTERISTICS / CARTON QUALITIES:
IWK cartoning machines can be used to process material grades, in accordance with DIN 53121, with paper weights of 250 to 500 g/m²; recycling grade materials can also be used. Dimensions and tolerances of the pre-glued cartons should comply with DIN 55222.