HOME |
ABOUT US
Delivering excellent performance is in our DNA.
Since 1893, IWK has been synonymous with leading-edge technology for the development and production of tube filling and cartoning machines, offering outstanding performance and maximum reliability.
Our main objective is to keep our customers' operations running with maximum productivity. To ensure we achieve this, more than 15% of our entire workforce is deployed in the areas of Pre-Sales Engineering and After Sales Service. We are currently supporting more than 10,000 systems with extremely rapid response times.
Worldwide and round-the-clock.
Expertise

We deliver state-of-the-art technology and peak quality – in each individual machine as well as each complete line system.

We have developed the expertise to do this through many years of close relationships with our customers. From these we have developed a well-founded and deep understanding of the processes involved, so we can always deliver the optimum solutions for individual requirements. This has made us the market-leader in established markets, and the top-of-mind supplier in new markets.
Corporate Culture

Our values are the core of our culture and they are oriented around customer needs

Smart – we always strive for the best-engineered and most reliable solution
Pragmatically solutions-oriented – we do as much design work as needed and search for the best solution possible
Passionate – mechanical engineering is our passion
Determined – we do more than just work on a job; we work for the success of our customers
Unique – we deliver extraordinary concepts, custom-tailored solutions, and top service
ATS

With a strong partner at your side

ATS Automation operates worldwide The company offers innovative and customized manufacturing solutions for many of the most successful companies in the world. ATS operates in the areas of life sciences, electronics, energy, and transport and consumer products. Industry-leading knowledge, many years of experience, and a global network form the basis for success.

ATS Automation has an established reputation for extraordinary technological solutions, and is most customers' preferred point of contact in this area. Currently, ATS employs around 6,000 employees at 50 manufacturing facilities in North America, Europe, Southeast Asia and China.
LOCATIONS
We are wherever our customers are – in other words we are everywhere
EMPLOYEES
"We keep your machines running,
worldwide and around the clock."
We do not ourselves claim to be a good employer – instead, we let our employees do the talking. Just take a look at the popular employer review platforms online – you'll be amazed.
We are proud of the strength and continuity that our experienced employees deliver. At the same time, we have many young colleagues who constantly bring new momentum to our company in different forms. And all working to the same goal: We want to deliver excellent performance!

HISTORY
We have been driven by innovation since 1893
Our focus is on enhancing production performance for customers – most of whom are in the branded goods industry – and this will continue to be the case in the future.
Whether you need first-rate production lines or machines that offer unrivaled flexibility and reliability from day one – we've been doing it since 1893.
IWK is well equipped for the challenges of the 21st century, and concentrates on the increasing requirements relating to system integration and multi-component packaging solutions with short lead times. In every case, with innovative solutions.
2019
IWK Thailand celebrates its 20th anniversary and triples its floor area to over 8,500 m² in the new plant.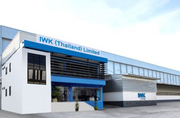 2013
IWK has been part of the global ATS Automation Group since 2013; the group has its registered office in Canada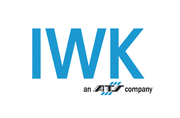 2007
Sale of IWK to the OYSTAR Group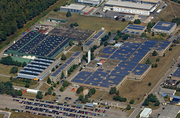 1999
Establishment of the IWK Packaging Machinery subsidiary in Thailand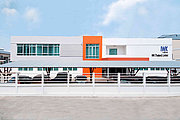 1979
IWK Verpackungstechnik GmbH is established, with 400 employees
Move to the company's current location in Stutensee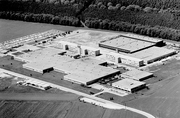 1970
Merger with Kuka GmbH to become IWKA AG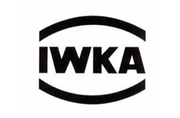 1968
New development of the CARTOPAC continuous cartoning machine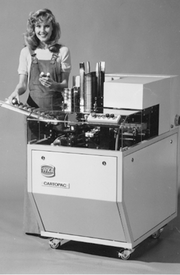 1955
Development of the first fully automated packaging line for tubes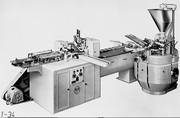 1949
Registration of corporate name Industrie-Werke Karlsruhe AG (IWK)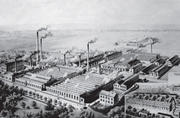 1893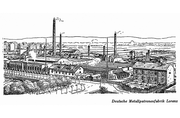 PURCHASING
Partnership on an even playing field – collaborating with IWK as a supplier
Die Beschaffung von allen zur Produktion notwendigen Materialien unterliegen einem starken Wandel. Als international ausgerichtetes Unternehmen streben wir verlässliche und langfristige Beziehungen mit Lieferanten an. Grundlagen dafür sind vor allem:
The procurement of all the materials needed for production is undergoing huge change. As an international company, we strive for reliable and long-term relationships with suppliers. Above all, these are conducted on the following principle:
IWK commits to transacting business professionally, honestly and ethically, and to complying at all times with the locally applicable laws and specifications.
We expect loyalty and integrity from all partners involved in our activities and business relationships. Our partners can expect the same from us.
We advocate free and fair business, without corruption, extortion, or bribery, including any illegal influencing of decisions.
Our Code of Conduct defines the principles and requirements for our action in day-to-day business. We expect all suppliers to comply with our business practices and Code of Conduct, as well as locally applicable laws.